via Do512
This is Austin – the home of all-natural, organic, and locally-sourced highs.
Finding vegan and vegetarian menu options around town is easy, but getting to the good stuff may still take some research. Discover a few of our favorite spots below, and find many more with our list of Vegan and Vegetarian Restaurants in Austin.
And if you just want a delicious non-meat burger, see our favorite Veggie Burgers in Austin!
---
BRUNCH SPOTS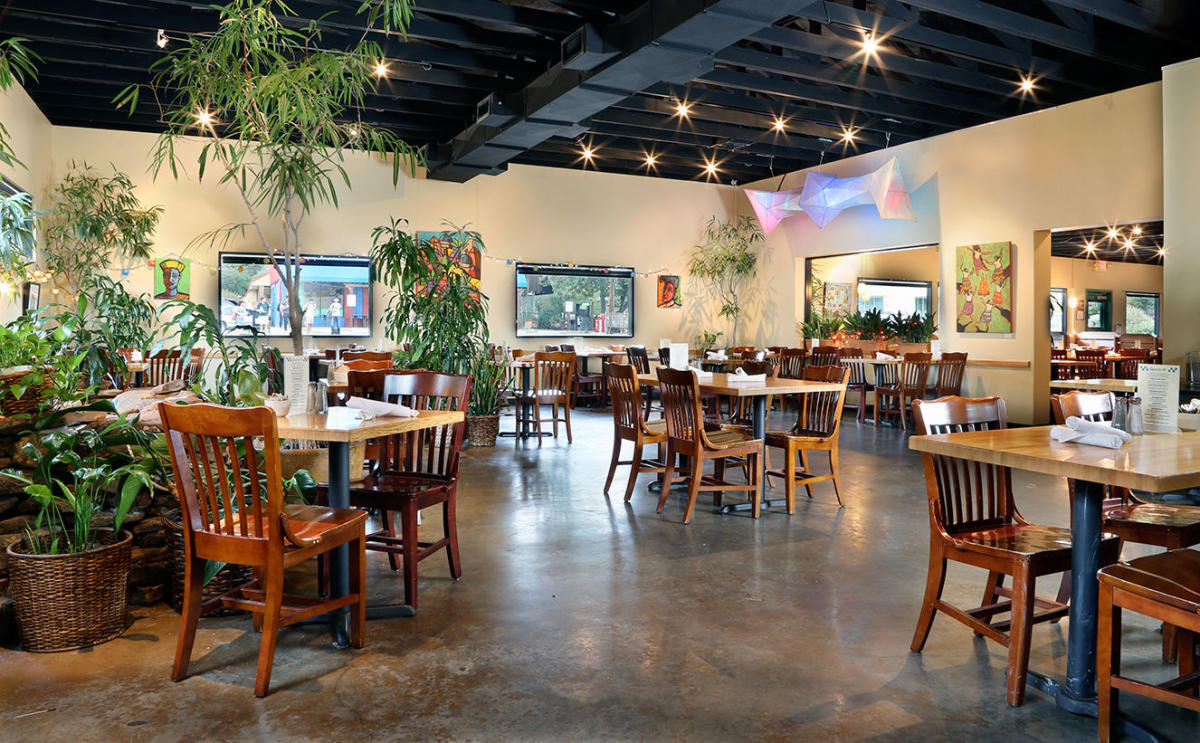 PHOTO VIA MOTHER'S CAFE & GARDEN FACEBOOK
4215 Duval St
Mother's Cafe & Garden has been an Austin vegetarian favorite since the 80s'. This quaint little spot is located in the Hyde Park neighborhood and prides itself in serving up vegetarian and vegan home-style meals fit for any dietary need. Mother's serves up daily soup specials; one vegetarian and one vegan and are always on point. Pro-tip: If you're looking for a more relaxed brunch spot away from all the crowded downtownies – this is the place.
Must haves: Soup of the day, artichoke enchiladas. 

---
1900 S 1st St
Austin wouldn't be Austin without Bouldin Creek Cafe. All of Bouldin Creek's coffee is locally roasted, organic and fair trade. Bouldin may be best known for its coffee but the breakfast menu is one of the best around and not just because you can get it all day. But they also make a mean veggie burger if breakfast isn't your thing. Feeling fancy? Try one of their purple ladies – a lavender infused champagne or a pink lady with a touch of rose. But be prepared to wait about 30 minutes for a table during brunch – this place has a devoted brunch following.
Must haves: "The Leveler" (Guinness, espresso, and chocolate), potato leek omelet, veggie burger
---
626 N Lamar Blvd
This East Side gem offers all those comfort foods that no one wants to give up going vegan. Daily specials offer regulars a new vegan dishes daily. It's hard to make a vegan macaroni and cheese but Counter Culture nails it with their creamy cashew sauce that could win over die-hard cheese fanatics. Everything is made fresh and with locally sourced produce when available. Bonus, Counter Culture offers Thanksgiving meals to-go. Just place an order and they'll have it ready for you Wednesday.
Must haves: Lavender lemonade (when available), mac and cheese, stuffed French toast
---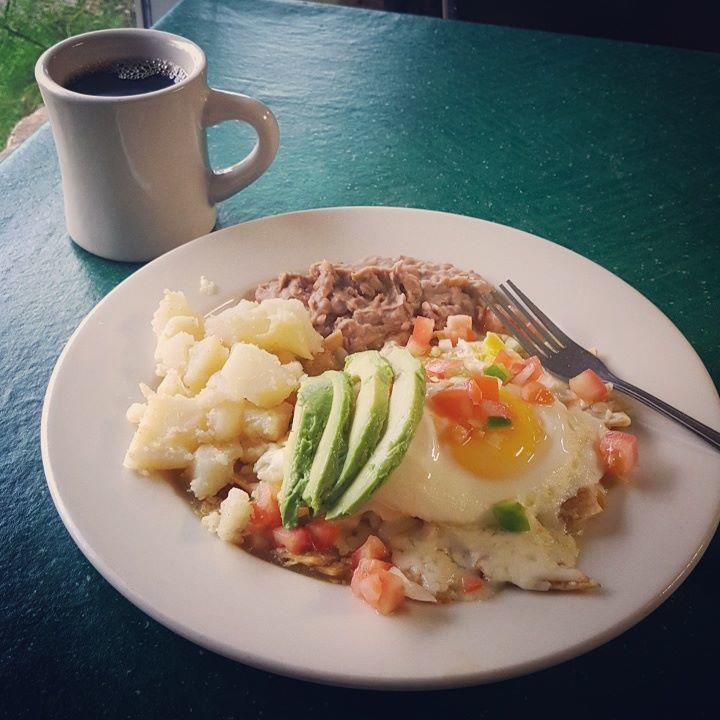 PHOTO VIA MR. NATRUAL FACEBOOK
2414 S Lamar Blvd
1901 E Cesar Chavez St
Mr. Natural may be the end of all of all-vegetarian restaurants in Austin. Mr. Natural has been serving up American eats and baked goods since 1988. With a menu full of award-winning original recipes like their tres leches everything here is the best bet. Mr. Natural is technically vegetarian but most of their offerings are vegan unless you want cheese added. Mr. Natural is the kind of place you can bring your diehard meat-loving friend. You know the one who cringes at the thought of "fake meat." Mr. Natural is also taking orders until the Nov. 24 for Thanksgiving vegan pies from fruit filled to the traditional pecan. Yes, please.
Must haves: Tres leches, migas taco, vegan queso
---
FOOD TRUCKS/TRAILERS
120 East North Loop-B
'Rockin' Vegan Tacos' is what Vegan Nom proudly claims to specialize in, and we couldn't possibly disagree. This East North Loop food truck serves up delicious Mexican-inspired vegan tacos that are as amusingly named as they are irresistible.
Must haves: Birdie Sanders Buf'Chkn
---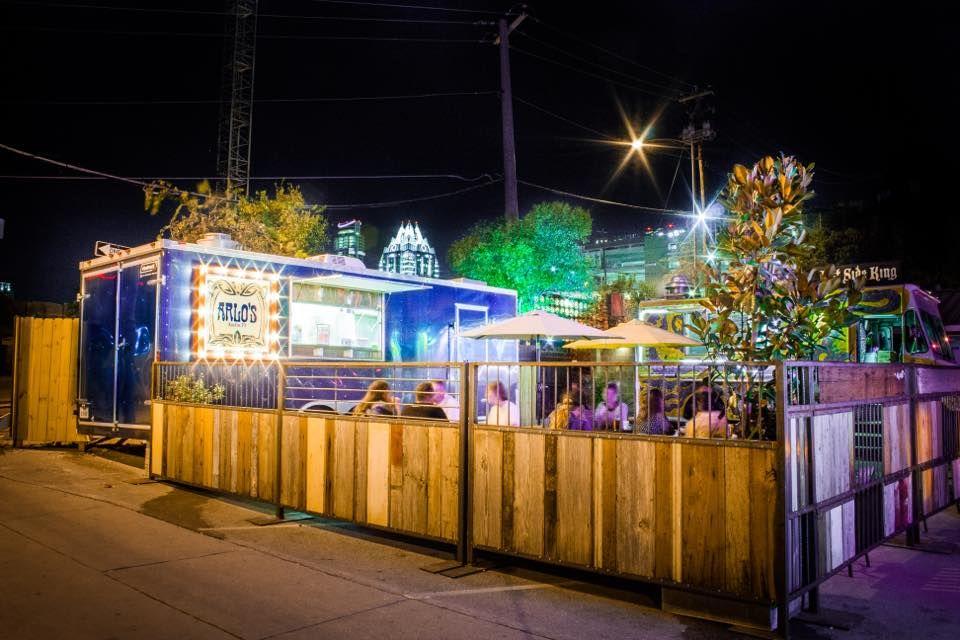 PHOTO VIA ARLO'S FACEBOOK
900 Red River St
1700 E. 6th
2908 Fruth
Skip the soggy pizza stands on 6th Street and try out Arlo's. This trailer, parked inside Cheer Up Charlie's has a savory menu to soak up all those late night regrets. You won't make bad decisions here.
Must haves: Sweet potato fries, bac'n cheese burger, street taco
---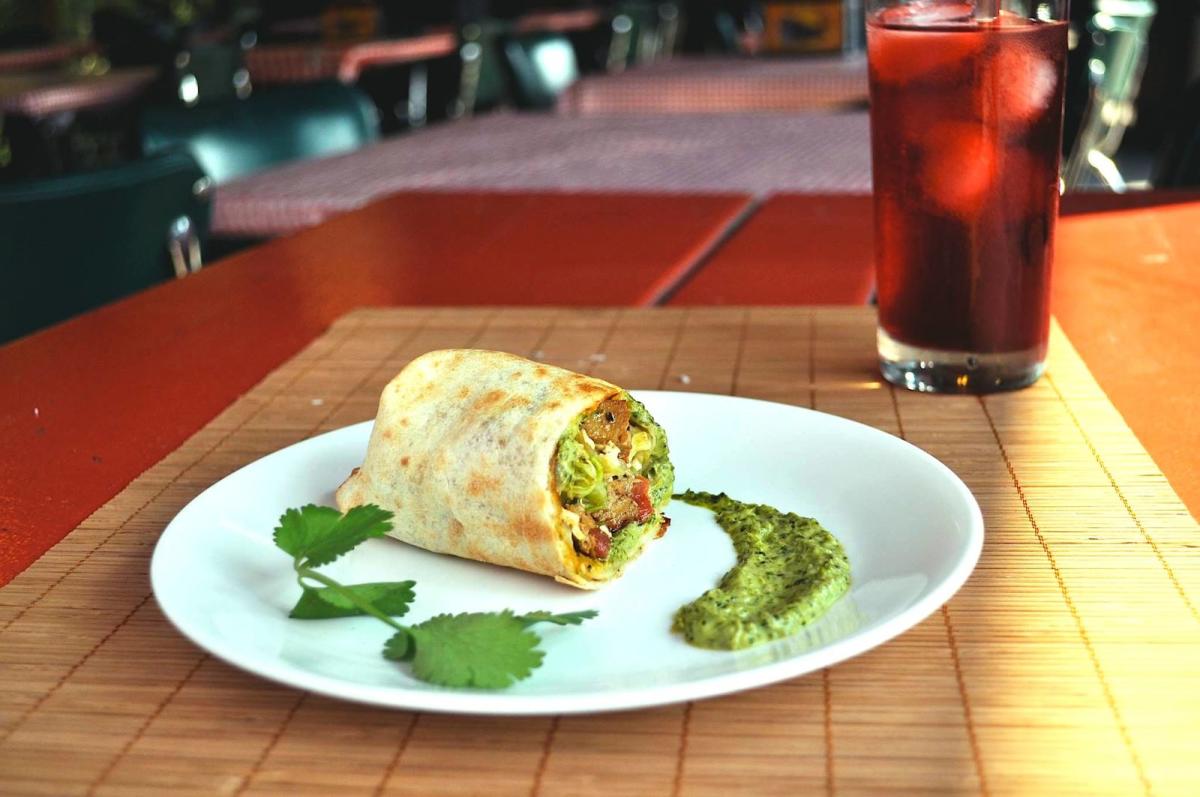 PHOTO VIA CONSCIOUS CRAVINGS FACEBOOK
4209 Airport Blvd
1311 S. 1st Street
OK not all vegan food is healthy – believe it or not. But Conscious Cravings brings a menu of healthy lighter vegan meals and there's pretty fucking delicious. They have turned the art of creating vegan hot wraps into a science. With 9 different wraps to choose from variety isn't an issue.
Must haves: Eggless tofu salad, chimichurri seitan wrap
---
1210 Barton Springs Rd
Biscuits and Groovy serves up biscuits topped with things like chives, eggs, colby jack cheese, jalapenos, and pretty much anything else delicious you can imagine. They also happen to offer completely vegetarian versions of their entire menu, which is good news for you and all other vegetarians who stop by the food trailer.
Must haves: The M.C. Hammer (sans meat)
---
BRICK AND MORTARS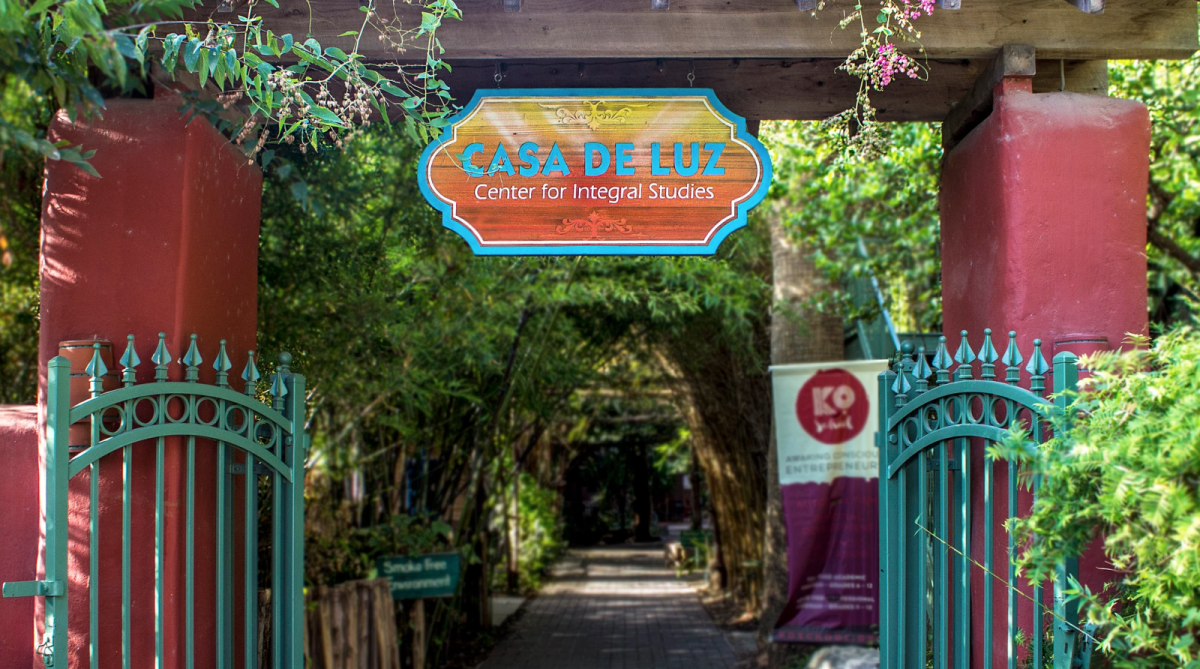 PHOTO CREDIT: CASA DE LUZ
1701 Toomey
If you're fed up with the meat sweats, or just want to improve your already-vegetarian diet with an especially nourishing meal, plan to go to Casa De Luz. Tucked away remotely in South Austin, Casa De Luz feels less like a restaurant than a peacefully quiet, completely hidden cafeteria.
Must haves: Whatever they're serving that day
---
5011 Burnet Rd
New vegetarian or vegan options are always welcome additions to the Austin food landscape, and Citizen Eatery is no exception. The Burnet restaurant specializes in healthy, sustainably farmed meatless meals that include old favorites like vegan queso, sweet potato chips, wheat toast with avocado, and much more. See their full menu here.
---
3110 Windsor Rd
If you've been looking for a really good spot to grab a cocktail and a 100% vegan meal, look no further than the aptly named Beer Plant. This place has it all: craft beer, wine, and cocktails and a fully plant-based menu.
Must haves: Black Truffle Fries
---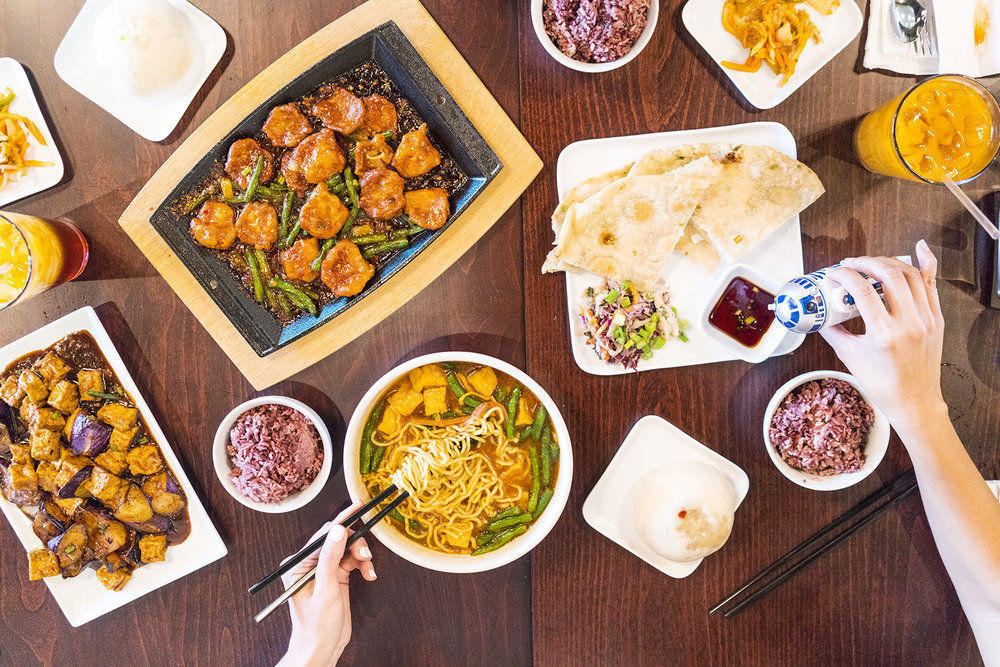 PHOTO CREDIT: VEGGIE HEAVEN
1611 W 5th. St. Suite 135
The recently revived Veggie Heaven is a paragon of Austin's vegan and vegetarian food scene. They've long been a dependable place for astoundingly delectable meatless options. Pay them a visit them on West 5th Street and remember why they're so awesome.
Must haves: Protean Nuggets
---
6818 West Gate Blvd
11101 Burnet Rd
Bamboo Bistro is a well-loved standby for those who abstain from meat in Austin. It's also the perfect spot to go if your group is made up of vegetarians and meat eaters. There's enough delicious options for everyone to leave the restaurant smiling.
Must haves: Tofu Lo Mein
---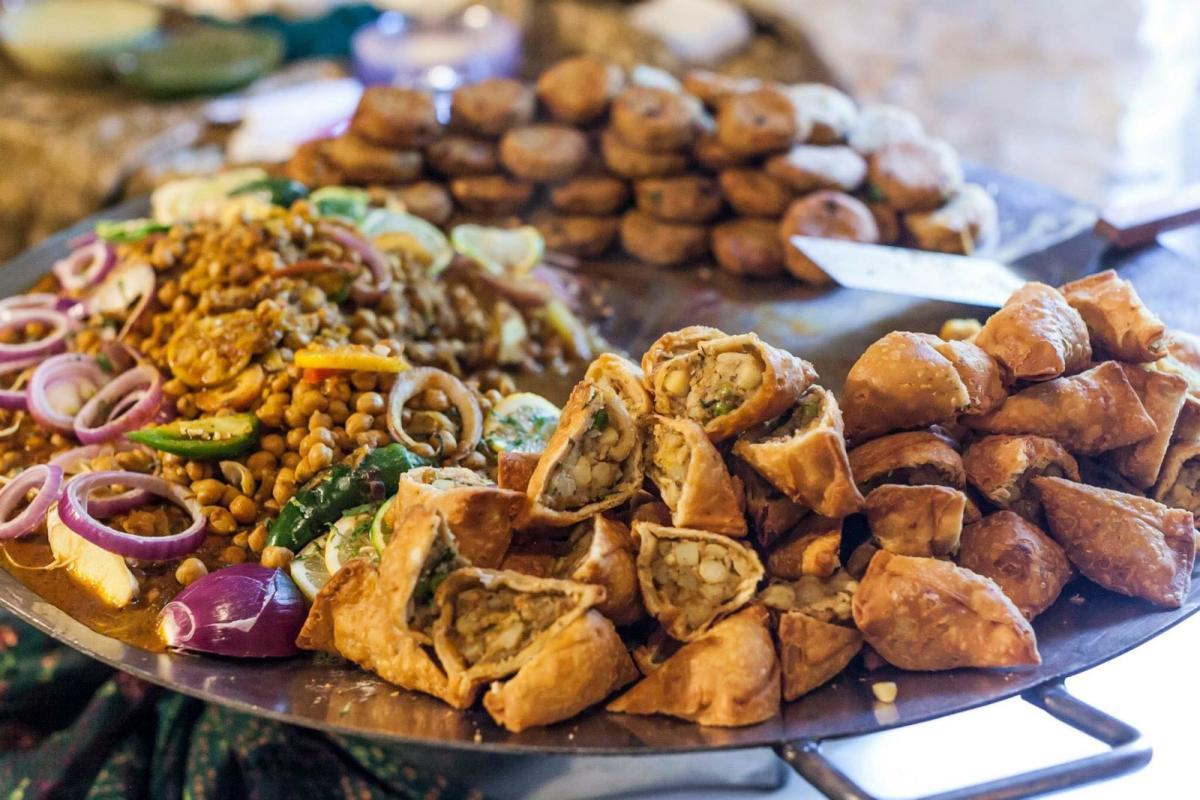 PHOTO VIA THE CLAY PIT FACEBOOK
1601 Guadalupe St
The Clay Pit is one of, if not the best Indian restaurants in town. To that point, they of course, have a ton of vegetarian meal options that will have your mouth watering in no time at all. The Clay Pit's menu can be almost intimidatingly vast, but that's not a problem when everything is this good.
Must haves: Catering Tawa Station with Samosa and Aloo Tikki Chaat.
---
2801 S Lamar Blvd.
4631 Airport Blvd.
You've got to love Soup Peddler. It's the best spot in town for the unbeatable combo that is a grilled cheese sandwich and smoothie. No matter how you're feeling, this is a pairing of food and drink that is pretty much guaranteed to get you feeling 100% again.
Must haves: Basil Pesto and Provolone Grilled Cheese Sandwich with Old Faithful Smoothie
---
DESSERTS
4631 Airport Blvd, Suite 125
Who says that vegan food can't be decadent? For that matter, who says that ice cream has to be? Since 2011, Sweet Ritual has been doing an enviable job of flipping both of those conventions on their heads with their rotating cast of artisanal-made ice cream alternatives.
Must haves: Rocky road and cookie dough
---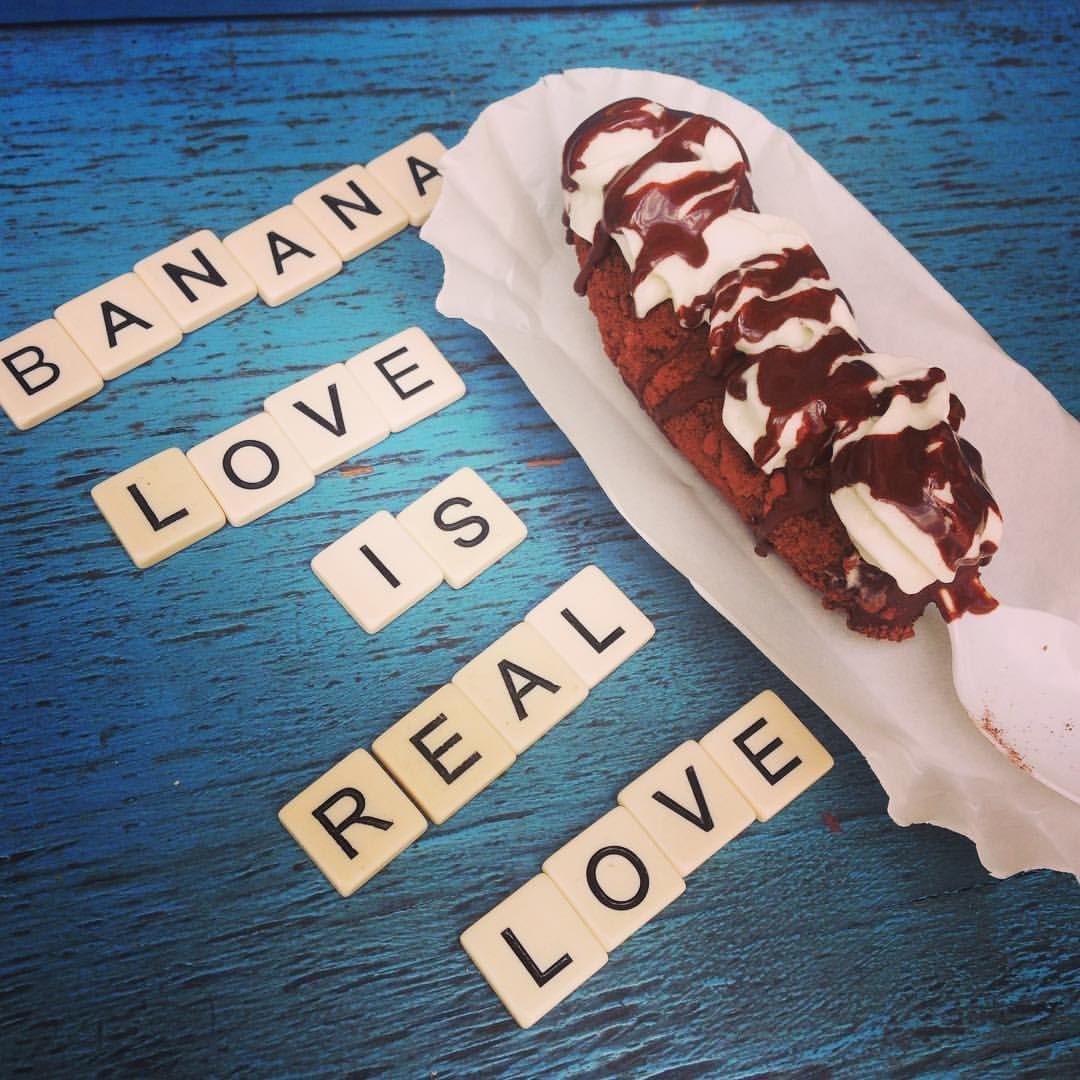 PHOTO VIA BANANARCHY INSTAGRAM
603 W Live Oak St
This place is what geniuses are made of. At Bananarchy dessert is really simple –bananas dipped in chocolate (or peanut butter, vanilla or vegan chocolate) and rolled in a variety of sugary paradise from M&Ms to Oreo cookies. But these aren't just any bananas they are Fair Trade. This means that the bananas are purchased from farms that require standards for fair pay and safe working conditions for everyone involved in production. And just recently their chocolate, including the vegan chocolate, has become fair trade certified as well.
Must haves: Banana!
---
2211 E Cesar Chavez St
For the non-believers – it's true. Vegans can have their cake and eat it too. This award-winning bakery has been serving up desserts and cupcakes since 2010. Capital City Bakery has a storefront on Cesar Chavez, where the treats are made daily and from locally sourced, organic ingredients whenever possible. Plus the rotating cupcake menu brings new flavors every Monday!
Must haves: Peanut butter crunch cupcake, cinnamon roll, cheesecake
---
Check out our full list of places to get vegetarian and vegan food in Austin right here!