via Do512
There are so many new, delicious places you should know about in Austin.
Speaking of which, let's go ahead and welcome the newest rising stars of the Austin restaurant scene. Discover some of the best new restaurants and food trucks that recently opened around town on this page, below.
---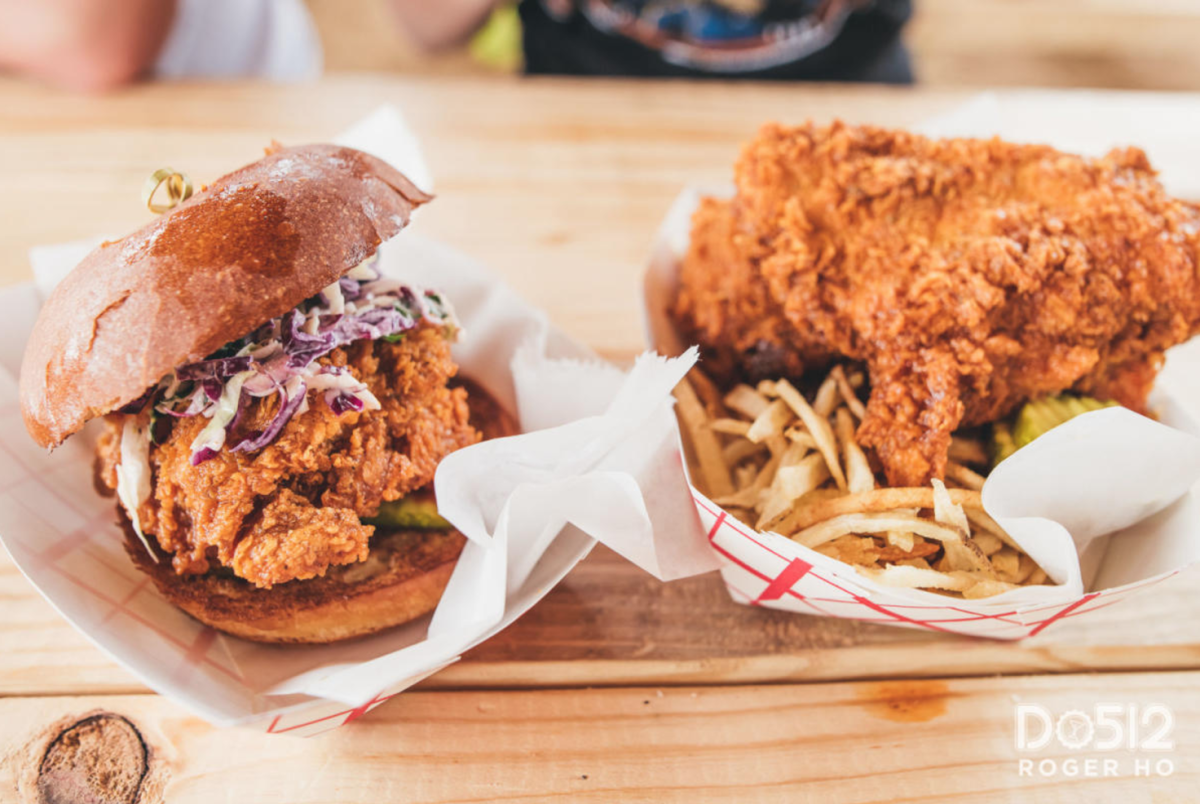 1120 West 5th Street
That spicy, flightless bird known as hot chicken has finally landed in Austin, and not a moment too soon. Austin has long had a bountiful selection of diverse and delicious foods from the wide world over, so it's frankly surprising that it's taken hot chicken this long to arrive here in town. For the uninitiated, hot chicken is an irrefutably classic dish that originated in Nashville, TN. It is a meal which is juicy, fried, spicy as hell, and can now be found in Austin at Tumble 22 Hot Chicken food truck.
---
1617 E 6th St
Coming soon to The Arnold near you, Il Brutto combines two formerly known Austin-Italian delicacies, Gatto Nero and Enoteca Gattino, into one. The neighborhood Italian restaurant will begin serving this summer, featuring two Neapolitan wood-burning brick ovens, a private dining room, a wine cellar and a shaded patio. From the ingredients atop your house pizza to the wood it's baked on, Il Brutto locally outsources most things (edible and non-edible) in the kitchen. On the run? Il Brutto's sister shop, Counterpart, located at the back end of The Arnold, wraps up the savory Italian cuisine into sandwich-form for a quick deluxe.
---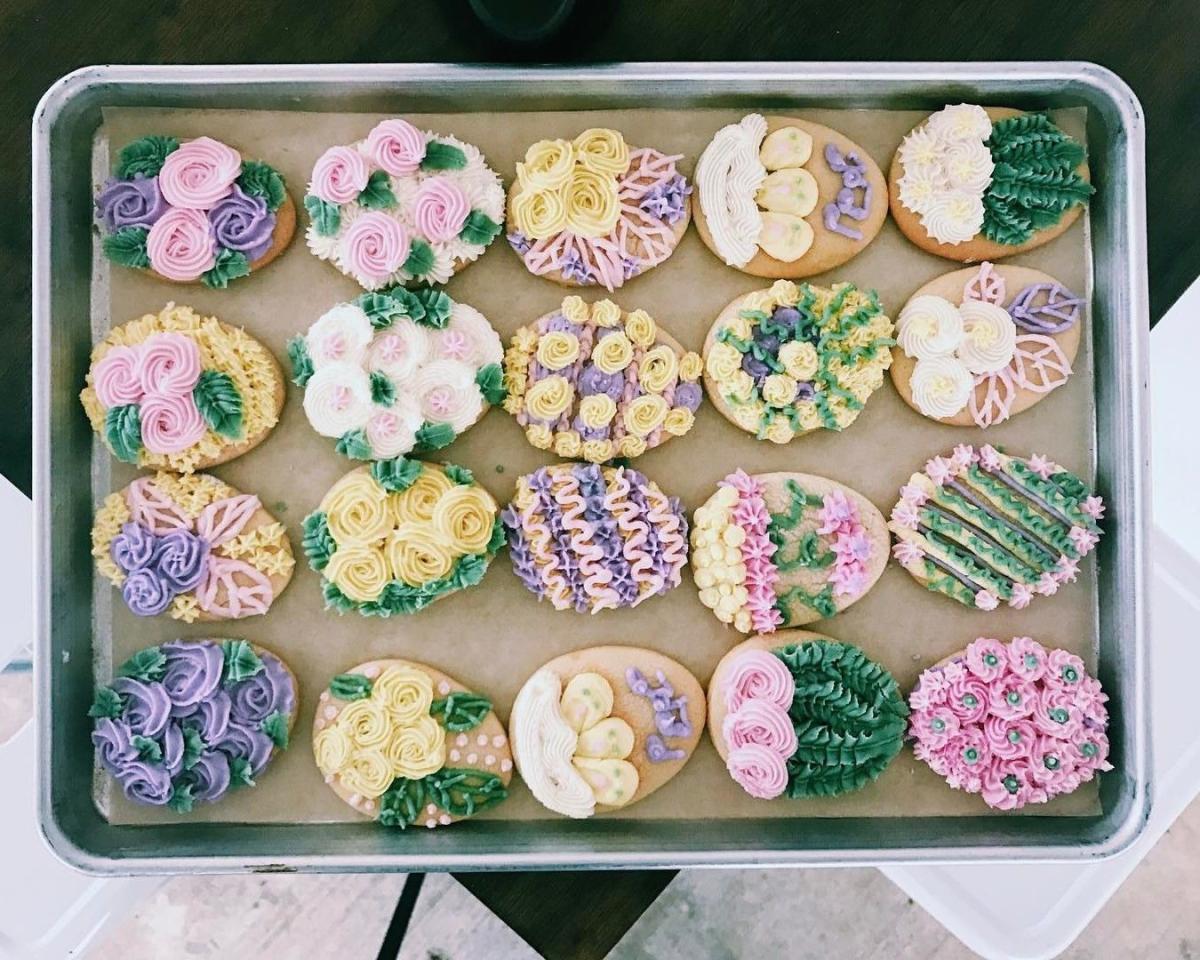 PHOTO CREDIT: SKULL & CAKEBONES
3991 E HWY 290, Dripping Springs, TX, 78620
Austin's known for craft brews, cocktails and… bakeries? Yep, that's right, Skull & Cakebones is Austin's newest sweet spot to reinvent the vegan baked good. All ingredients are plant-based and locally produced to create unique tastes you won't believe to be vegan. Indulge in all things from staple cakes, cookies, and scones to breakfast pockets, sandwiches, soups and salads. If you're really in the mood to treat yo' self, try one of their many delectable trifles such as the Peached Horchata or TurboMisu. Select products are available at various Austin establishments, see a full list of Skull & Cakebones retailers here. #THISBATCHISLOCAL
---
5100 E 7th St
If you face trouble selecting just one main entree, this Brazilian Steakhouse makes it easy on you with an all for one, one for all variety of 15 different cuts of meats including chicken, beef, pork, lamb, and sausage. Fumaca Gaucha's professional gauchos do indeed bring the heat, individually serving each guest by slicing meats off skewers and onto the plate. This two-course meal is complete with greens from the salad bar, featuring over 30 veggies and cheeses to accompany your marathon of meats.
---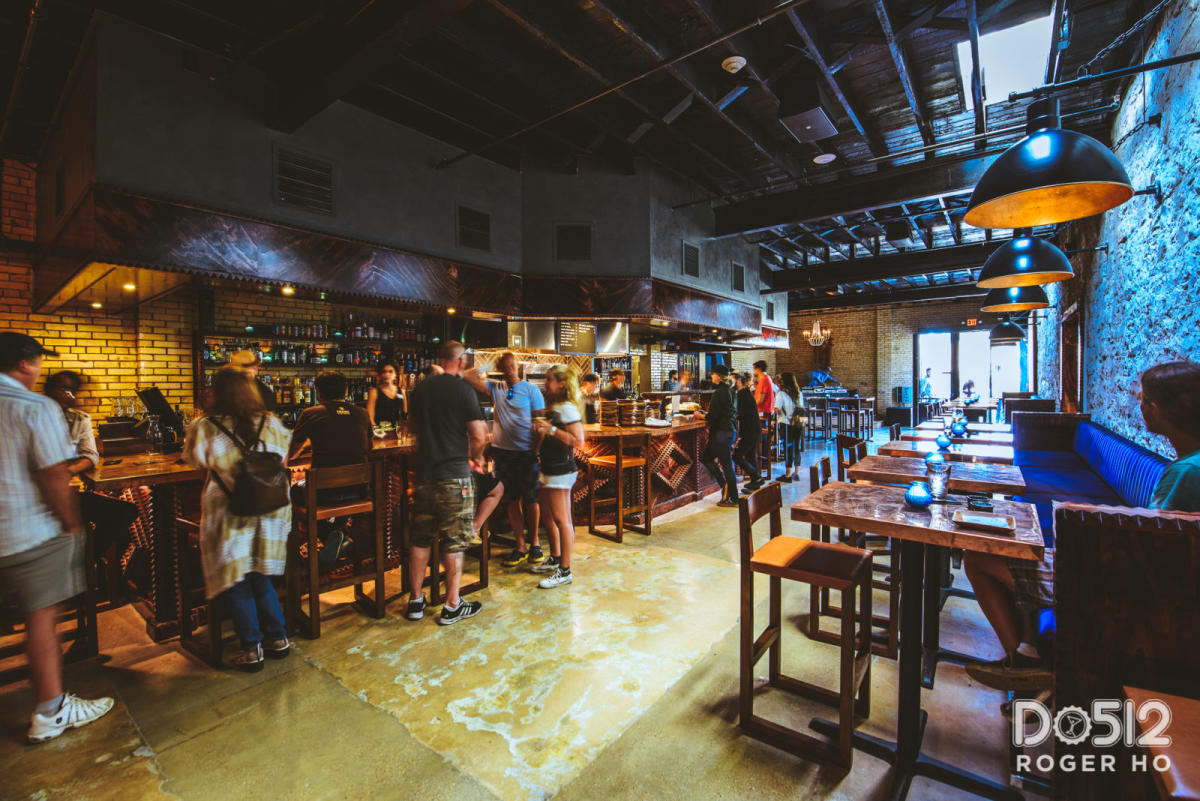 807 East 4th St.
Native Hostel Austin is the only self-described boutique hostel in Austin. That little qualifier, boutique, makes a big difference on the look, feel, and vibe that they're going for. That being said, playing golf by yourself doesn't make a hole in one any less impressive. Food & drink are important concepts at Native. Appropriately enough, they've devised a 7am-2am kitchen (soon to be 24-hour) and full-service bar for the hostel. The menu consists of well-loved, unfussy classics like fried chicken sandwiches, cheeseburgers, and salads, as well as vegetarian options like the tempeh wrap. The bar serves a variety of cocktails, local beers, and if you're inclined, Champagne and Prosecco. The next room over contains both a cafe open for breakfast and an expansive living room area for patrons to hang out in.
---
7010 Easy Wind Dr
Truly one of a kind, Vigilante prides themselves on "encouraging the growth of the nerd community in Austin," through the service of bar meets board games. Their collection of over 100 board games with euro, strategy, party and Kickstarter influenced themes is available for your use for a teeny table charge of $10, or bring your own FOR FREE. Aside from the gaming menu, Vigilante offers a variety of tasty and shareable snacks to fuel all seven hours of your single game of monopoly.
---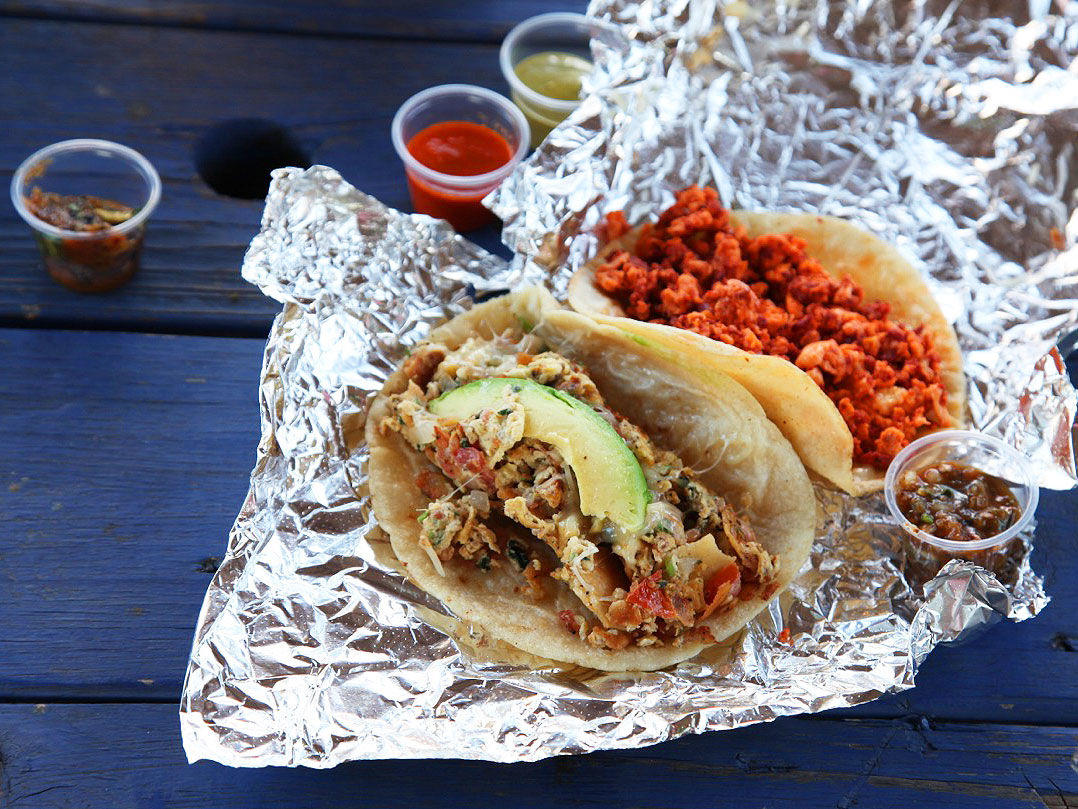 PHOTO CREDIT: VERACRUZ ALL NATURAL
1704 E Cesar Chavez
Brought to you by two taco-driven sisters from Veracruz, Mexico, Veracruz All Natural is the spot for quick, healthy and flavorsome tacos. Since originating in a tiny trailer on E Cesar Chavez over 10 years ago, the family-run business now has three thriving locations and has received respectable attention for their remarkable migas taco from The Food Network's "Best Five Tacos in America," as well as recognition from The Discovery Channel's "Delicious Destinations."
---
811 W Live Oak St
The grass is always greener… but how could one argue the delightfully exquisite cocktails, soul-inspired entrees, and heavy Texas hospitality found deep in the heart of Mattie's. Mattie's is a unique and elegant dining experience infused with American rustic character. The live-oak-shaded porch and grand dining room bring a home-style feel to its intimate setting whether for dinner for two or private parties with your "fancier" friends.
---
PHOTO CREDIT: STONEHOUSE COFFEE & BAR
1105 S Lamar Blvd
What was once the 1900 Dawson Stone House, Stonehouse Coffee & Bar brings a historic sense to the familiar tastes of Austin. The lucid divinity and simplicity of the building do not resemble the menu, as the cafe offers Austin's own Cuvée Coffee, Burro Cheese Kitchen, Quack's 43rd Street Bakery and select flavors from the Austin Gelato Company. Inside, find decor to embody middle-class homes in the early 1970's when the site was officially labeled a Texas Historical Landmark. So whether it's for a taste or to glance at its evident beauty, stop by this neighborhood spot for coffee, wine, craft beers on tap and favorite foods of Austin.
---
11501 Rock Rose Ave
Welp, it takes balls to pride yourself as "temple to the liberated taco" here in Austin. We take our tacos seriously, and that's why Velvet Taco was a must for this up and coming list. In straying from a Tex-Mex only menu, this unique corner offers strange (but always fresh) ingredients to spice up your taco taste buds, seriously. International flavors are made from scratch in a funky environment to elevate all expectations of the typical taco joint, and unlike others, no taco is left a secret.
---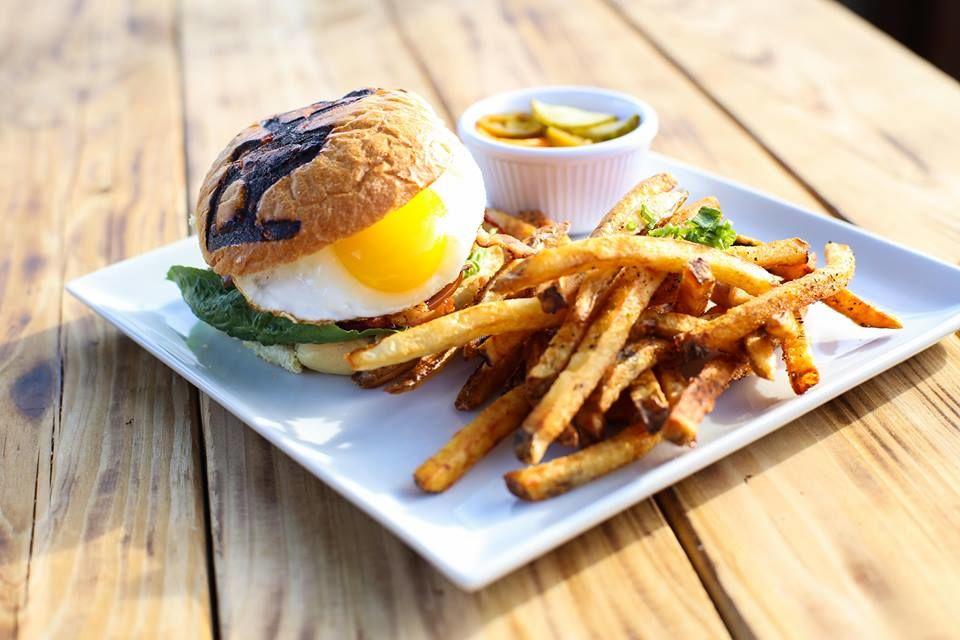 PHOTO CREDIT: REVERLY KITCHEN & BAR
1410 E 6th St
Revelry: Lively festivities, especially when these involve drinking a large amount of alcohol. And that about sums it up. Check out this spot for elegant bar-style brunch and dinner dishes, top of the line cocktails and as previously stated, large amounts of alcohol. Revelry Kitchen and Bar offers lounging areas for all levels of consumption featuring the intimate Pecan Patio, the semi-private RKB Yard, the heart of Revelry found at the interior bar or the private parties only, Buyout of RKB.
---
3300 W Anderson Ln
New home base to former Tacodeli co-chef, Joel Fried, ElDorado Cafe brings Mexican comfort food to the neighborhood. The all-day cafe, open from 7 a.m. to 9:30 p.m., is complete with a full bar and will be open for business mid-June. Fess up, when you're first to know, you like it better, so catch ElDorado at Dia's Market and Nomad Bar for a taste of the upcoming menu, where dishes are given a trial run. If that's not enough, ElDorado is frequent with catering Austin's events to occupy the tastebuds at your next hoo-rah.
---
1503 W 35th St
Born and raised in Houston, Tiny Boxwoods recently made the move to Austin and we couldn't be more stoked. Don't be mislead by the smallish menu, as each option is prepared from scratch and packed with the utmost fresh ingredients to deliver anything but a tiny taste. This little gem is open for dinner service Tuesday-Saturday from 5:30 to 10 p.m., and will begin serving brunch this summer.
---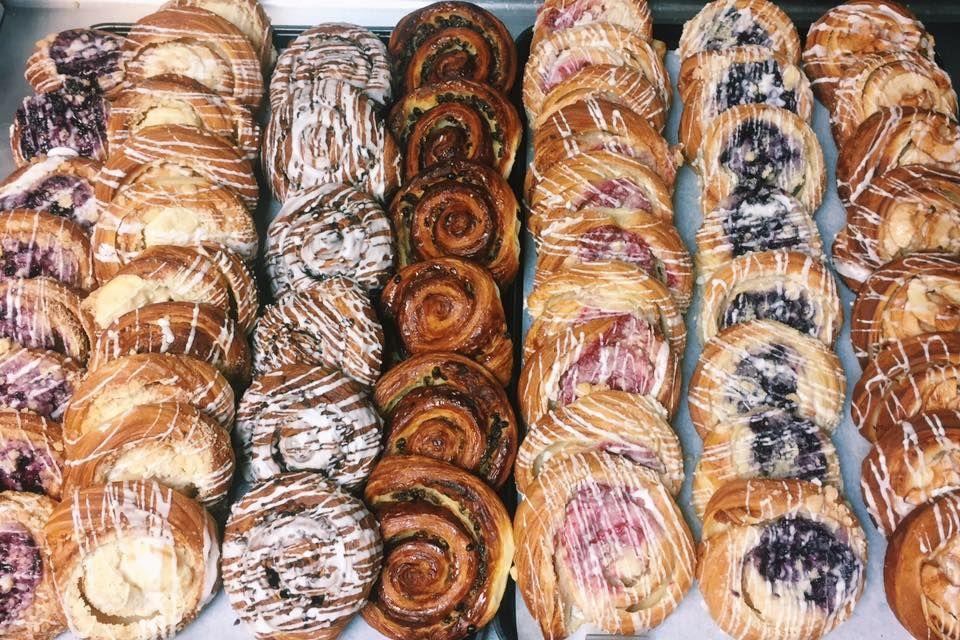 PHOTO CREDIT: CAPTAIN QUACKENBRUSH'S COFFEEHOUSE & BAKERY
5326 Manchaca Rd
Little sister to Quack's 43rd St Bakery, Captain Quackenbrush's Coffeehouse and Bakery shines honor to the owner's original shop on Guadalupe in 1983. The cafe offers over 30 years of practice in espresso staples and from scratch, preservative free, baked goods. Captain Quackenbrush brings the purest form of cookies, cupcakes, and pastries to life, available for wholesale purchase to meet your all nat-ur-al expectations in all areas.
---
3600 Presidential Blvd – Austin-Bergstrom International Airport
Forget the peanuts, everyone deserves a moment of relaxation before leaving the great city of Austin. I Vini Fine Wine and Fresh Italian will be ready to deliver divine airport-dining experiences for all you go-getters this July between the gates of 21 and 25 at the Austin-Bergstrom International Airport. From breakfast to dinner, I Vini is the one stop, all stimulants included spot for delicate dishes, fine espresso and take-away beer and wine.
W 5th and Lavaca
In efforts to make Austin even weirder, this new kid on the block fuses ping pong, visual and interactive entertainment into one mighty strange restaurant experience, Forest Gump style. Aside from delicious American cuisine and cocktails, SPiN offers 14 Olympic-style ping pong tables to nurture your ponging needs. Tournaments, leagues, and battles are to be expected, available in the form of private parties or house memberships. For event bookings beginning Fall 2017, contact events@wearespin.com.
---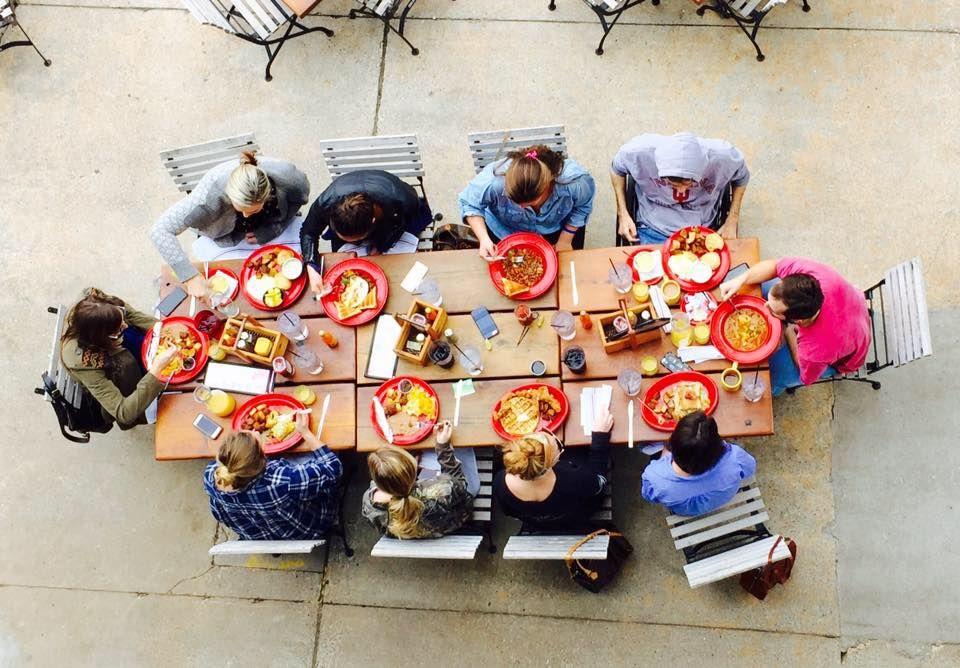 PHOTO CREDIT: RED'S PORCH
4200 B Breaker Ln
Red's Porch is held close to the hearts of many in south Austin, and will be expanding to the heart's up north with the expansion of their newest location on Braker Lane. Red's offers a broad menu with distinct flavors, merging Tex-Mex, Cajun and southern tongues into one. Come for the ridiculously good food but stay for the ridiculously (amazing) priced drinks, featuring over 38 beers on tap, tap wine, specialty cocktails and house margaritas. Look no further for you ballers on a budget, because happy hour is all day from 11 a.m. to 7 p.m. Monday-Friday.
---